When I'm doing technical sessions with customers/partners or speaking in events, most questions made are about information for projects, architectures, new features, new products but sometimes people tend to ask questions to late without checking VMware official documentation available online that cloud easily helped them in planing, designs and troubleshooting, mitigate or solve small errors done in architectures and implementations.
Some of these link's are for new comers, some are not..
My intention on this post is to reach out and advice new professionals or people interested in this type of information.
---
This site is mandatory to check supported Hardware, drivers, devices and so on.
If the information It's not on this site, check with VMware support but there is a great chance that what you want it's not supported.
Small example: All CPU's supported on ESXi 6.7U1.
In my opinion it's mandatory when planing upgrades to check if the hardware is supported in the newer versions or what are the recommended firmware/drivers.
Always check the complete hardware, sometimes changes are made in servers, where old hardware is installed like FC adapters or network interface cards, that are not supported or even storage controllers always check the full hardware.
This information looks obvious, unfortunately it's not. There are lot's of support tickets open with problems that cloud be easily solved with the proper driver,firmware or with the correct and supported hardware.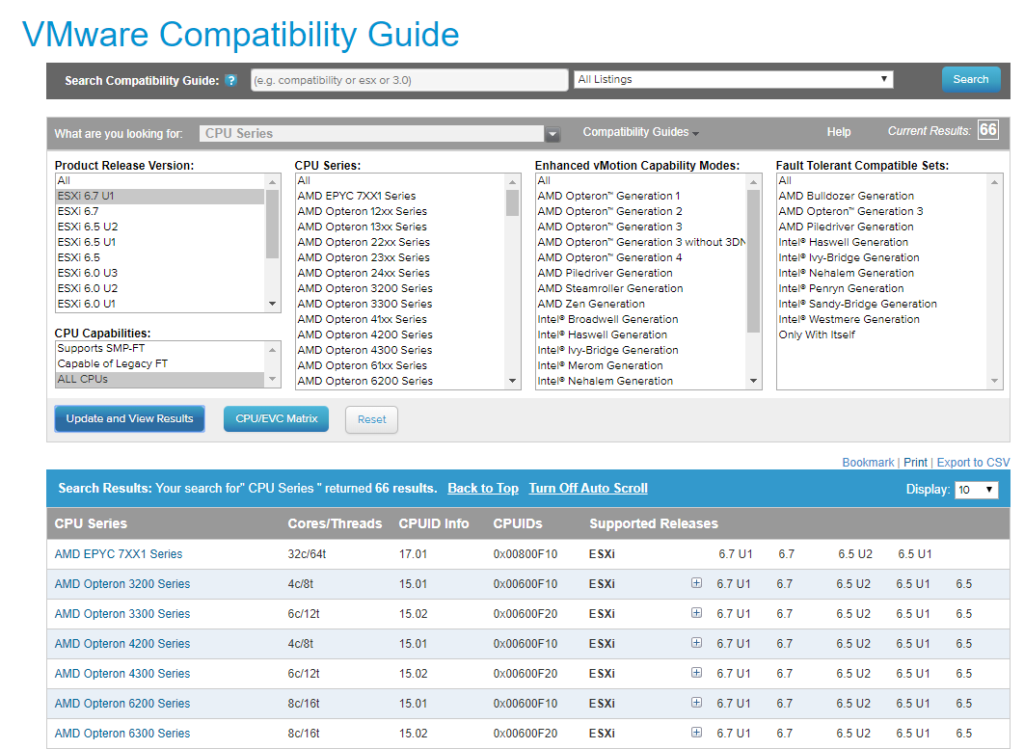 ---
Lots of people over the years still don't use this site…
It's super important to check if the upgrades that i'm planning are supported or check if the versions of the solutions that i'm going to use can inter-operate.
Small example for NSX-T upgrade path: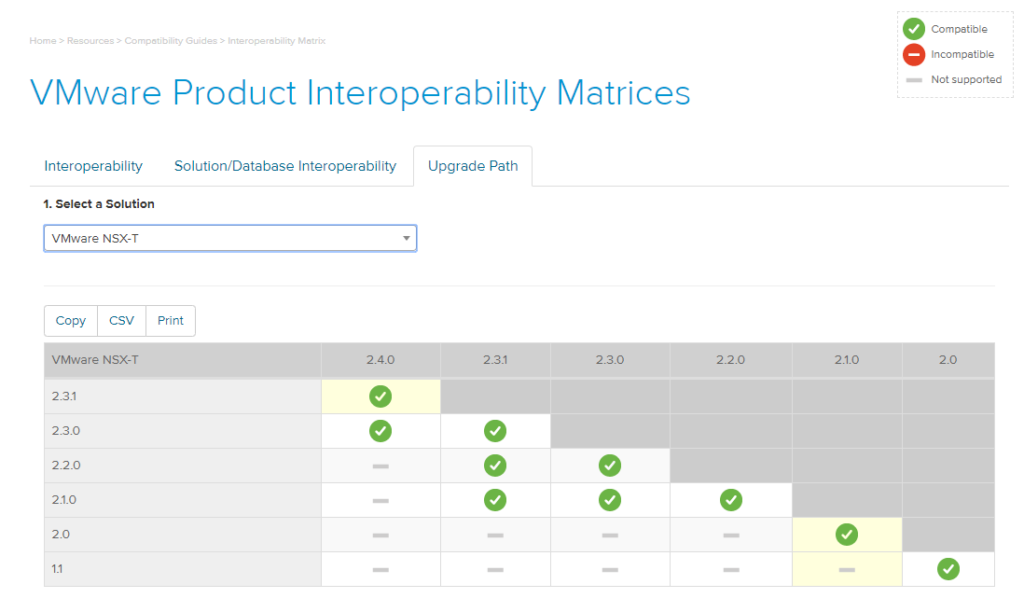 ---
Another mandatory site to know 🙂 VMware description on the site:
" This Configuration Maximums tool provides the recommended configuration limits for VMware products. When you configure, deploy and operate your virtual and physical equipment, it is highly recommended you stay at or below the maximums supported by your product. The limits presented in the tool are tested, recommended limits, and are fully supported by VMware "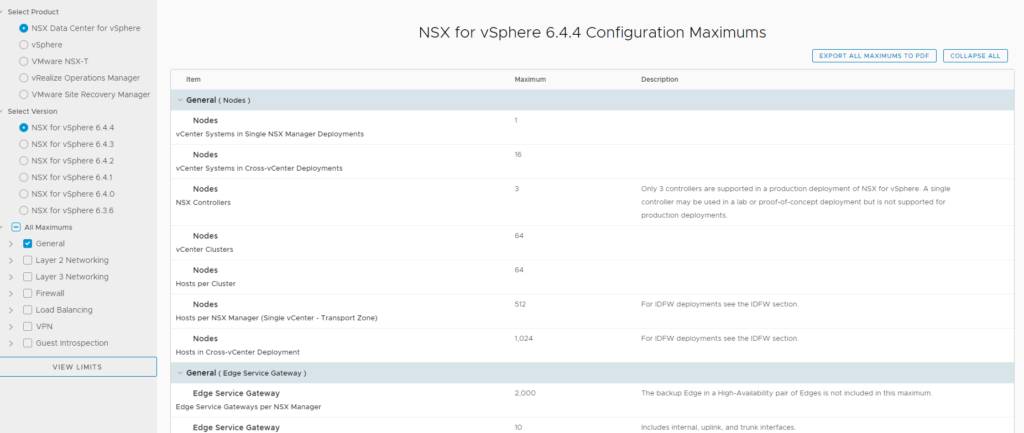 ---
Important site to use and abuse.
On the hands-on labs you can test online any VMware solution, and have access to the proper documentation to execute a set of actions pré defined by VMware experts, just like in a normal training. The Lab time can be extended more than once and you can use the labs as many times as you want.
The documentation it's not mandatory to follow, once you have the LAB up and running you can do your own testing ..
I will prepare in the near future a post in the advantages / disadvantages of HOL or home Lab in my opinion.
Example of a lab:

---
This site is very helpful to learn about product features, and then test them on the Hands-on Labs. It's also very nice for People starting on VMware products to learn about features and check them.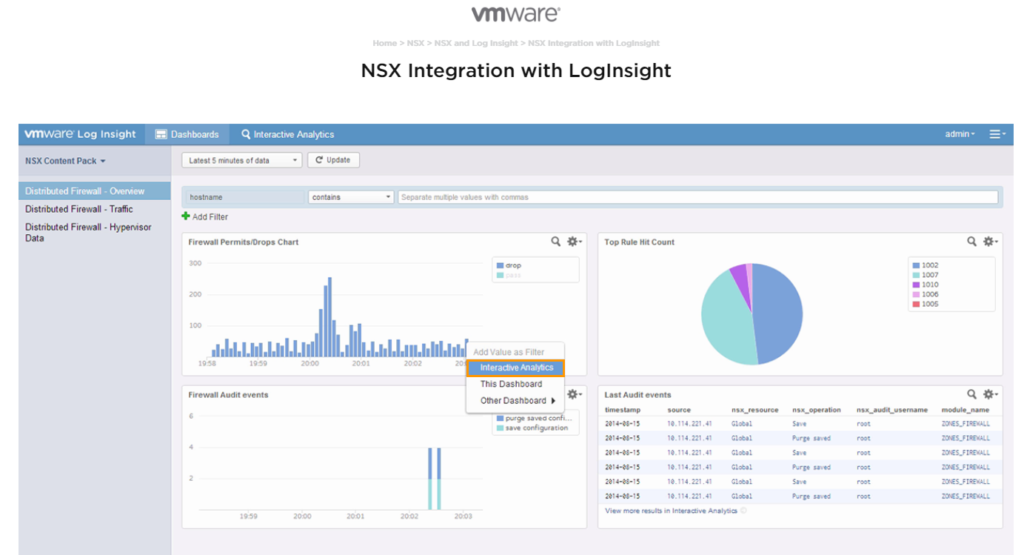 ---

The VMware Technology Network Is a must use, must have site.
Either to exchange ideas with other VMware users or with staff from VMware available to help if possible.
---
See all sessions videos and presentations from the last VMworlds
---

---
---
Some simple but useful advice's 🙂
Always read the VMware guides and best practices for their solutions
Here are just two examples of many good documents available online:
I've seen lots of VMware admins ignoring the recommendations on this documents and … fail on setting CPU effectiveness. I've seen cluster's with massive storage workloads with the CPU of the hosts set to low power consumption. It's true that most server firmware images already fix that 🙂 but it's our job as IT professionals to check in detail this recommendations and other's that we learn over the years 🙂
Also seen some configurations in vSAN that are not recommended. Doesn't take much time to read / consult these documents.
VMware prepared lot's of documents like the ones used as example to help IT professionals.
Please use them, Certainly will help you.
Another advice:
Always consult the product release notes, read the product documentation, best practices.
Don't just trust the presentations or architecture schematics they might not feat your needs or your customer needs..
I'm writing this and thinking most guys will say – "DUH who doesn't know that ???"
Unfortunately I seen it happen to many times 🙂
Regards !!!